With our unique green technology, Caltech commits to shaping the future of global industries and safeguarding the environment.
Recently, the concern over fine dust (PM2.5) has dramatically risen, leading to global efforts to address air pollution through the enforcement of eco-friendly policies and strengthened environmental regulations. Nitrogen oxides, the primary precursors and culprits behind the production of fine dust and environmental contamination, are effectively tackled by CALTECH's SCR catalyst technology. Our solutions efficiently remove nitrogen oxides across a spectrum of industries, providing an optimal solution for our clients.
We commit to ensuring our customers can confidently address environmental challenges through our products, allowing them to center their efforts on sustained growth and innovation. We aim to foster a synergistic partnership with our customers, progressing collectively towards a brighter future.
No matter where in the world, we pledge to be the CALTECH that brings forth a cleaner, greener environment.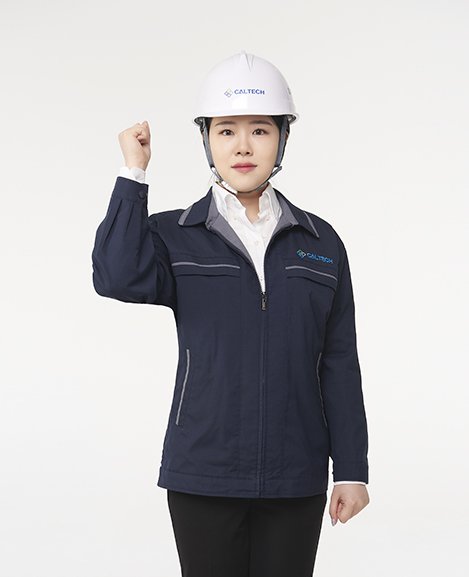 Core Value
Vision

We deliver green to anyone,
anywhere, anyhow

Mission

We won't let people worry
about the environment
Responsibility

Change

Integrity

Reverence
History

2020's

2020

Found CALTECH Co., Lt

2010's

2016

Get certifitication of NET(New Technology Certification) (Ministry of Trade, Industry and Energy)

2013

Certified NTC(New Technology Center)

2012

Found NTC(New Technology Center)

2011

Found ESKO

2000's

2002

Participated in the operation of the first commercial SCR line in Korea.

2001

Designated as an export promising SME(Korean SME Administration

1990's~

1999

Participated in the first SCR catalyst development project in Korea

1972

Found SJF